Your Vision,
Pools made to order
We work with you.
Tell us what you have in mind.
Find what's right for your pool! Our team can help you decide which features will work in your space, and factor them into your budget.
Quality built Pools by experienced professionals.
Enjoy your private get-away year after year!
Staycation uses a concrete bottom and grout finish for our pools, along with a custom vinyl liner to suit your preferences. We know that value and quality make a difference when deciding on a pool that suits your needs and desires. Included in our process is extra care for existing backyard structures/plantings you wish to preserve. We use the best materials we can get our hands on to ensure a quality build and craftsmanship, and ensure our equipment is energy star certified. To get an idea of how our process works, see the time-lapse videos!
A Pool For Every Backyard!
We can build a pool to suit and fit the yard of your dreams, whether it's a small swim spa escape, or a 25,000-gallon luxury pool for entertaining and relaxation.
We offer a variety of pool shapes.
Classic or modern?
The chart lists many of the standard pool shapes and designs we offer. However if you've got a custom pool in mind, Staycation can design it! Typically, a pool build can last between 2-4 weeks depending on the size and shape of your pool. Contact us today for more information.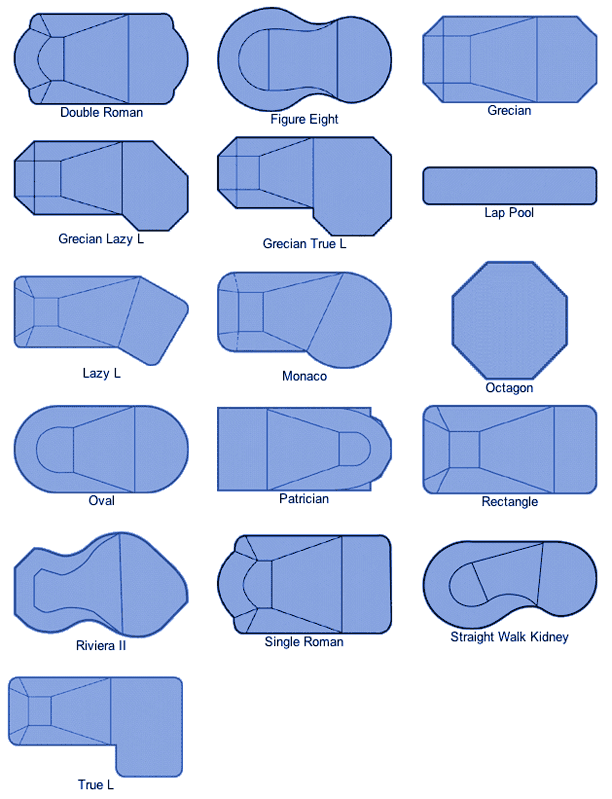 Ready To Staycation?
Send us this form to get started. We will review your submission and contact you to start a discussion about building your backyard getaway.