Hayward Pool
Chlorinators
Chlorinators help to take some of the guess work out of pool maintenance. Having these devices in your pool means that your pool is getting the precise amounts of chemicals it needs at the right times to ensure the chemical levels are correct. Finding a chemical feeder with a child/pet-safe lock on it is beneficial for safety reasons, as well as a feeder that has the chamber capacity for the size of your pool.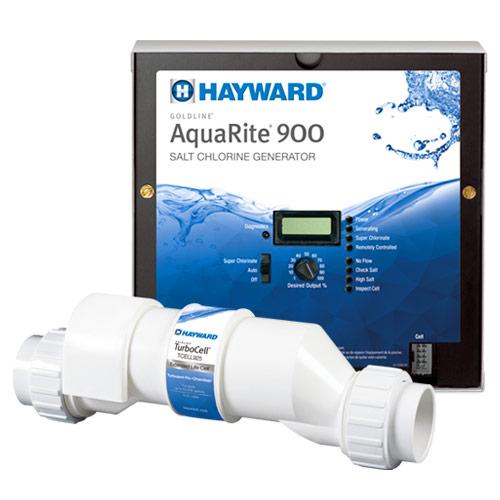 AquaRite® Salt Chlorinators
This salt chlorinator is the convenient alternative to conventional chlorine – bringing the very best in soft, silky water with no more red eyes, itchy skin, harsh odors, or direct handling of chemical chlorine.
AquaRite 100
This salt chlorination system offers nearly all of the same incredible benefits as the rest of the world's best-selling AquaRite family—ultra-soft water, time-saving convenience and simple installation—but at a more accessible price.